INAKI AZPILLAGA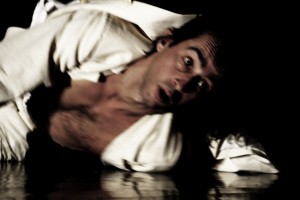 Iñaki Azpillaga among others danced with Wim Vandekeybus/Ultima Vez, Mathilde Monnier, Bocanada Danza, Ballet Nacional Clásico de España.
His training as a dancer has been shaped by his experiences with Basque folklore, classical ballet, jazz, modern dance and contemporary.
Normally he works as assistant to the choreography with Wim Vandekeybus and regularly conducts dance workshops in Europe aimed at professional dancers and students. He also teaches to dance companies such as: Ultima Vez, Ballet de Marseille, Charleroi/Danses.
The pedagogy of his lessons is significantly influenced by his studies of composition and improvisation with Alwin Nikolais in New York and his participation as a performer in the company Ultima Vez.
————
For TEC ART ECO FESTIVAL – 01 GERMINAZIONI
Inaki Azpillaga creates the workshops "THE BODY LANGUAGE"
" Emotion plays an important roll in the proposed dance;
We will capture emotions out of our memories, daily acts, music & other sources.
Imaginary, emotions together with techniques will interact with each other in order to create a performing language.
Imaginary shifts will enhance the dynamic & rhythm of the dance evolutions."I.A.