2011 – Festival 03 Performazioni
Festival Tec Art Eco 03
PERFORMAZIONI

GALLARATE / COMO / LUGANO – September 21 thru October 8  2011
Exhibition
WHEN THE IMPOSSIBLE HAPPENS

  until November 13 2011

This last FESTIVAL in 2011, called in over 3000 people to welcome internationally acknowledged artists. The MAGA Museum paid an essential support by providing and arranging the spaces for the performances.

download the schedule of   festival 03 PERFORMAZIONI
The main artists who performed in the festival:  Ryoji Ikeda, Societas Raffaello Sanzio (Chiara Guidi and Scott Gibbons), Nico Vascellari, Prurient,  Klaus Obermaier, Cindy Van Acker,  Gilles Jobin CIE, Giovanni Morbin, Knowbotiq, Alessandro Perini, Michele Bazzana, Strasse, Sergio Limonta, King Tongue, Ze Coupel, Ruggero Maggi, AiEP.
The study on culture and technology sustainable development was carried on together with:  Urban Experience, La nuova Ecologia (Marco Fratoddi), Lifegate (Simone Molteni), Stefano Panunzi and Michelangelo Tagliaferri.
Some of the young artists who were attending the  project  NAO Nuovi Autori Oggi  had the chance of presenting their residency works within this framework.
The study led by Anna Legueurlier has been reported in ATTI finali del progetto TEC ART ECO
MAIN ATTRACTIONS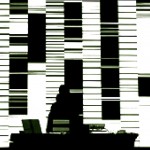 Test Pattern Live Set, audiovisual performance by   RYOJI  IKEDA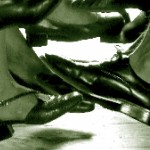 Augustinian Melody concert by SOCIETAS RAFFAELLO SANZIO 
The concept of… (here and now) dance performance by KLAUS OBERMAIER along with Accademia Nazionale di Danza in Rome, Università IUAV in Venice  – Facoltà di Arte e Design, Figurentheater – Festival Erlangen, Institute for Theater and Media Sciences,  Friedrich-Alexander-University, Erlagen-Nuernberg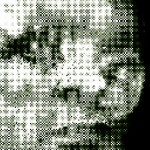 JESUS by NICO VASCELARI, performance in partnership with PRURIENT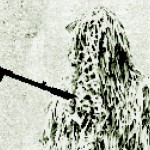 Kotomisi – non essential mix Vol 1 by KNOBOTIQ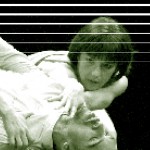 Spider Galaxies production by CIE GILLES JOBIN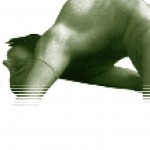 Fractie  dance site specific by CIE GREFFE with Cindy Van Acker and Tamara Bacci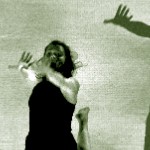 Bodhi.mov  by Compagnia Ariella Vidach – Avventure in Elicottero Prodotti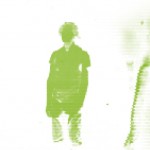 Forking clocks, inSite (specific) produced by  ALESSANDRO PERINI
———————————————
EXHIBITIONS:
WHEN THE IMPOSSIBLE HAPPENS edited by Vittoria Broggini with works by    Knowbotiq, Giovanni Morbin, Societas Raffaello Sanzio,  Nico Vascellari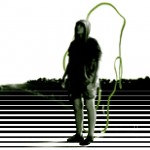 performances:
Mezzogiorno di fuoco by Michele Bazzana
Drive In – Studio per uno spettatore by Strasse (Francesca De Isabella and Sara Leghissa)
Macchina delle lettere by Sergio Limonta
Attacco bottone con tutti, Ibridazione 6  by Giovanni Morbin
A Night with King Tongue by King Tongue(Michele Robecchi, Gino Luccente, Bruno Cover)
I love you, teach me something by Ze Coeupel (Ambra Pittoni and Paul-Flavien Enriquez-Sarano)
———————————————
WORKSHOPS:
Augustinian Melody molecular voice workshop by Chiara Guidi
Artistic and technical aspects of stage based interaction and realtime generated content led by KLAUS OBERMAIER
 ———————————————
MEETINGS:
Interview to Cindy Van Acker Participants Domenico Lucchini, Claudio Prati and Ariella Vidach
Obvie D'après – le solo Obvie by CIE GREFFE wiht Cindy Van Acker and Tamara Bacci
Presentation of the limited edition of n¨3 PIZZA  the semiannual magazine of Italian culture and style, edited in cooperation with Nico Vascellari.
———————————————
LOCATION:
MUSEO MAGA di Gallarate, via De Magri 1
TEATRO CONDOMINIO VITTORIO GASSMAN, via Sironi 5, Gallarate
SCAVI ARCHEOLOGICI DELLE TERME ROMANE, Autosilo Valduce, viale Lecco, Como
SUPSI, Campus Trevano – Cannobbio (Lugano)
TEATRO SAN MATERNO, via Losone 3 – Ascona (CH)