MOTION FRAMES
Motion Frames
from May, 5th to 7th in Lugano (performance) and Padiglione Conza (intallation)
GILLES JOBIN, CRISTIAN VOGEL, SUSANA PANADEZ DIAZ
Motion Frames is an integrative installation that explores evolving dance images
under software controlled video playback.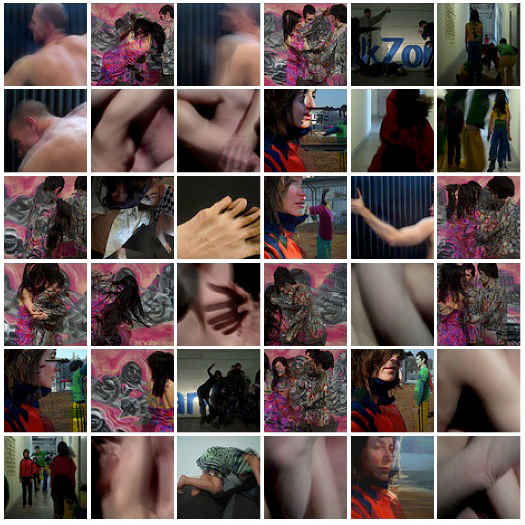 A collaborative project in the generation of
an aesthetic environment that conveys the urban landscape of Lugano and
movement by artists form the city. Under the direction of composer Cristian Vogel
and Cie Gilles Jobin's dancer Susana Panadés Díaz, dancers will create video clips
that feature the interaction between dancers, the environments of the city and real
time software processing. These clips will be displayed during the festival.
Motion Frames has been initially developed for the Gva Sessions Made In
Yokohama/Japan in summer 2010 at Zou-No-Hana Terrace. It is the inaugural
project of the Gva Dance Media Lab/Cie Gilles Jobin
———————————
Motion Frames
Conception: Cristian Vogel and Gilles Jobin
Conception: Cristian Vogel and Susana Panadés Díaz
Programming: Cristian Vogel
Production: Cie Gilles Jobin/Gva Dance Media Lab