Festival Tec-Art-Eco 01
Festival Tec Art Eco 01
GERMINAZIONI
COMO / GALLARATE / LUGANO – September  30 / October 8
…

TEC ART ECO 2010 – 01 GERMINAZIONI called in a huge audience of 3400 people attending to the venues on schedule: 2 concerts, 4 live media performances, 5 workshops, 4 art exhibitions, 2 lectures, 8 dance performances, 6 installations.
TEC ART ECO 2010 had 32 institutions involved and availed of 5 special historical locations in Lombardia Region for the venues to take place.
The Sala Barelli in the Museo Giovio welcomed the Tec Art Eco Study Group's second meeting led by Anna Leguerlier ; AIAP's support afforded to start a new stream of study, concerning art work marketing sustainable development.
A unique event starring important artists as Carsten Nicolai aka Alva Noto, Eduardo Kac, Daito Manabe, Massimo Banzi, Inaki Azpillaga, Massimiliano Viel – Sincronie, Otolab,  Teatrino Elettrico, Partesana – Duncan, Alessandro Perini, Antonello Cassinotti delleAli, Alberto Prezzati, Associazione Micron, Ariolfo-Varriale, Schuko, Macchinazioni Teatrali, Naba, Andrea Butera, Alvino – Parentela, Stefano Lazzari, Luca Congedo – Roberto Macchiut, Matteo Bissaca.
The full process of study on culture and technology sustainable development was carried on in cooperation with: Leo Hickman, Eduardo Kac, Luca Tremolada, Marlon Barrios Solano, Marco Mancuso, Massimo Botta, Lahdwehr, Massimo Brini, Serena Cangiano, Maria Grazia Mattei.
download the   Program Festival 01 – Germinazioni
The festival claims a special partnership with  Comune di Como (Assessorati alla Cultura e alle Politiche Giovanili) and with Soprintendenza ai Beni Archeologici of Lombardia Region; offshoot venues took place in Lugano (Centro Congressi e SUPSI) and at the MAGA Museum in Gallarate.
————————————————————-
MAIN ATTRACTIONS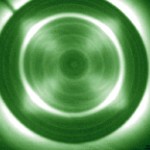 LIVECROSSMEDIA – video-concerts by Alva Noto, Otolab, Teatrino Elettrico, Partesana/Duncan Pinhas
CROSSMEDIAPERFORMING with: A. Cassinotti/A. Reale, S. Fumagalli/S. Monti + NAO Nuovi Autori Oggi Section: A. Prezzati, Ariolfo/Varriale, Micron and Schuko
CLICK FOR DETAILS – An analysis on audiovisual sources – edited by A. Perini, Conservatorio G. Verdi Como
VERSO L'ETA' D'ORO – live media performance by OTOLAB – SINCRONIE
RE – CROSS – Choreography by Ariella Vidach – AiEP
NODES@EMBEDDEDBLOGGERS – An event live broadcasted on dance-tech.net  edited by M. Barrios Solano (Dance-Tech.Net)
————————————————————-
EXHIBITIONS: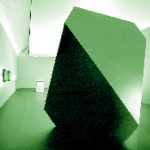 TRANSGENIC AND CONNECTIVE ARCHITECTURE BY EDUARDO KAC  Tangible structures creating a conjunction between real and digital worlds by bringing together science, art, technology and ecology.
CARSTEN NICOLAI SOLOSHOW @ MAGA Museum
————————————————————-
WORKSHOPS: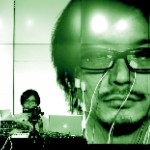 BODY HACK – by Daito ManabeIl this study wants to unfold the innovative technology developed by Manabe, which investigate the interaction between sound and body expression.
ARDUINO E RICICLO ELETTRONICO - by Massimo Banzi. This workshop's challenge is " electronic recycling": to re-use old computers setting them back to working order with Arduino system and creating new interactive technologies.
CREATIVE DESIGN  – Listening workshop with M. Viel
ECCE VOCE – voice workshop led by DelleAli along with A. Cassinotti
I LINGUAGGI DEL CORPO  (BODY LANGUAGES) – dance and choreography workshop with I. Azpillaga (Ultima Vez).
————————————————————-
INSTALLATIONS: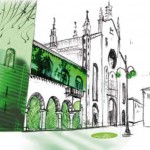 ECO-SYNTHESIS – by Associazione Micron / Authors: R. Craveri, S. Zanconato
ENVIROMENTAL DATASTREAMING WEB 2.0 – by Xtend3dLab and Conservatorio della Svizzera Italiana / Authors: A. Bono, A. Bonazzo, E. Audisio
ECO-MOBILE VJ STATION Prototype for the Eco-Mobile collection, a zero impact motor car provided by ECOVELCLUB. Production by AiEP and Macchinazioni Teatrali
 METEORITI – Objects made out of mud.
TECHNOLOGY: This year will feature our technology exhibit that is going to have talented artists and developers from all over Italy! Make sure not to miss out on it. The IPhone is hot right now and everyone is waiting for next years model to come out. Some professionals claim to know what it will be before it's announced tomorrow at the Apple event! Dont miss out on it. Salesforce, Amazon and other big tech companies developers are going to be joining us for the event.
E ECO- FRAMEWORK CHAIRS Installations by Fornace Brioni www.interra.it – Design By Matteo Bisacca
————————————————————-
MEETINGS: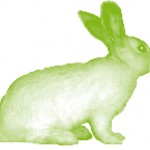 MONOLOGUES Lecturers: (TEC) M.B. Solano, (ART) E. Kac, (ECO) L. Hickman. Chairman: L. Tremolada
IN-TERACTIVE PROGRESS  Guest: D. Manabe (J), media artist designer /// Lecturers: M. Botta SUPSI (CH), D. Landwehr Migros/ Pop-New Media/ Digital Brainstorming (CH), A. Perini Cons.G.Verdi (I), M. Brini ENVEVE (CH), M. Banzi Thinker-Arduino Project (I), F. Alvino – L. Parentela [ON]iride (I), M. Mancuso Digicult- Milano (I), S. Cangiano Tec Art Eco art res (CH), S. Lazzari 2Lifecast (I), M.G. Mattei Meet The Media Guru (I), L. Congedo – R. Mucchiut Hyperion (CH), P. Rigamonti Limite a Zero (I).
————————————————————-
LOCATION: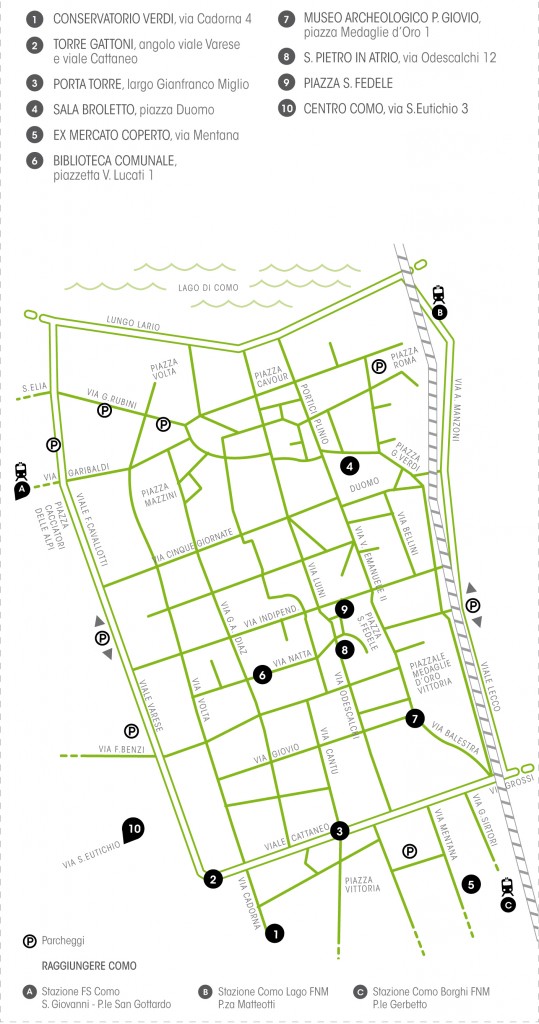 COMO:
S. Pietro in Atrio (Via Odescalchi – Como)
Museo P.Giovio (Piazza medaglie d'Oro Comasche, Como — Sala Duomo e sala Rovelli)
Conservatorio Verdi (Via Cadorna 4, Como)
Piazza S. Fedele, Como
Torre Gattoni (viale Varese angolo Viale Cattaneo, Como)
Biblioteca Comunale— Auditorium
L.go G. Miglio
Ex Mercato Coperto
Centro Como Palestra
GALLARATE: Museo MAGA
LUGANO: Palazzo dei Congressi — sala B1  e SUPSI Trevano
…
…
…
…